MHIST Bolton Fundraiser: Charity Skydive
As part of our community project to help the wider Bolton community, a member of our team, Ryan Farnworth, alongside Adam Samuels from Bark Street Digital, has agreed to take part in a sponsored skydive to help raise funds for MHIST, a Bolton based mental health charity. The skydive will take place in August 2021, if Covid restrictions have fully lifted by then.
About MHIST Bolton
MHIST Bolton are a registered mental health charity providing a range of much needed services, such as support groups and talk therapy for mental health issues like anxiety, depression and low self esteem. They also provide meditation, mindfulness, dramatherapy and a craft and social group. As MHIST is a charity, all their services are free of charge; however, they would be unable to provide such an amazing service without the help of volunteers and donations.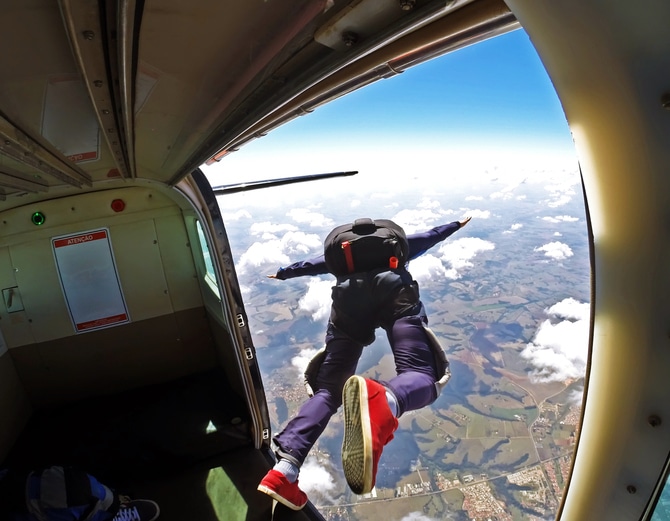 Why Have We Chosen to Fundraise For MHIST?
We believe that the services offered by MHIST are essential and extremely beneficial to the local community, especially during the pandemic. Lockdown restrictions have understandably led to a massive surge in mental health issues. Services offered by MHIST can help those suffering to obtain the help they need to cope with, and overcome the problems they have faced as a result of the pandemic.
Ryan Farnworth stated the following on his feelings about completing the skydive and his reasons for choosing to support this particular charity:
"I am feeling apprehensive about doing the skydive, but it is always something that I have wanted to do and a task to cross off my bucket list! We have chosen MHIST as a charity to support as they have a good collaboration with the University of Bolton and provide mental health support and services to the people of Bolton. Therefore, it is quite rewarding to complete an exhilarating task to raise money for a charity which has an important role in the community." 
Adam Samuels from Bark Street Digital stated the following:
"It has always been on my bucket list to do a sky dive. Now that I am involved in one, I am really excited however, I know when it comes to it, I will be scared. 
 I find the services offered by MHIST inspiring and powerful as many people have struggled with mental health issues, especially heightened due to the pandemic. What I find so amazing about this charity is that you are able to meet people who are in a similar situation, and you can talk about and relate with people, without feeling judged or mis-understood. "
We are looking forward to raising money to help support this very valuable charity. We are also very excited to watch and support our team members when they complete the skydive in August.
Information on how to sponsor Ryan and Adam in the skydive will be provided in due course.
Please contact us if you would like to get involved with any of our community events.
Request Your Free Quotation
Contact us today for your free, no obligation quotation. Our team are on hand to help.